January 8th 2016 from 4-7 PM is our first quarter art show at Columbia Winery in Woodinville Washington! Show support to the arts by coming out to check out the show. Have some wine, listen to some music, talk to the artist about their work and have some more wine!
The three pieces I will be showing are below. I promise these works look much better in person!
Remnants of War
Made from old WWII missile containers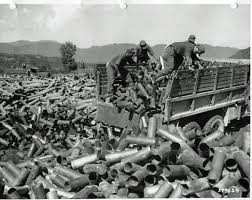 Portals to the Sky
Mister Earl Grey
Made from spoons and forks
Today's Quote
"Three things in human life are important. The first is to be kind. The second is to be kind. The third is to be kind."
– Henry James
About Henry James
American expatriate author Henry James is known for such psychologically astute, stylistically dense fiction as The Portrait of a Lady and The Turn of the Screw. He was born in 1843 in New York City, son of Henry James Sr., a noted intellectual, and brother to philosopher William James. After traveling through Europe as a young man, he settled in England. His writing often dealt with innocent, brash Americans in conflict with sophisticated Europeans. He died in 1916.