There have been a lot of new developments taking place on Squak Mountain over the past few months. As I hike in the evenings I have become friends with many of the forest creatures. Fern,an ambassador to the tooth fairy moved in over the 4th of July weekend. Her one story cabin in the woods can be spotted before you reach the exit of the Pretzel Tree Trail. Fern is shy, so please don't knock on her door.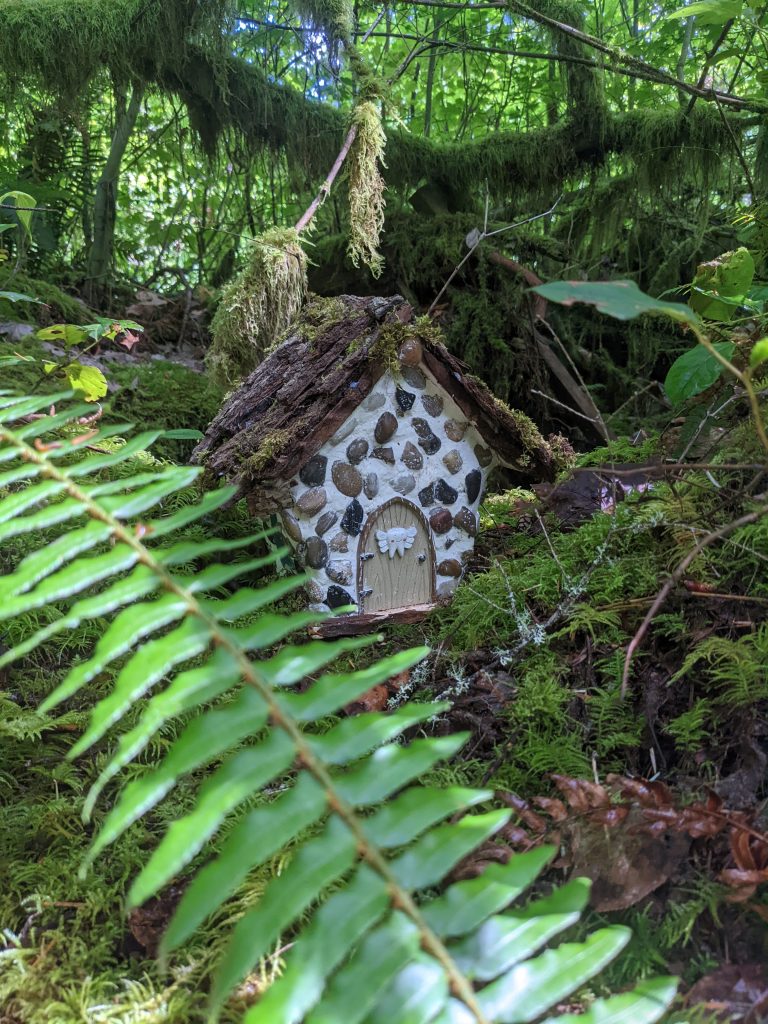 After being in town just a few days Fern sent a request for reinforcements. The tooth fairy council sent Bridget. Bridget loves being in the forest as her last duty station was downtown Issaquah. She has been having fun following hikers around the loop and listening to people reading the story. Her house is colorful just like her. If you walk quietly you just might hear her singing.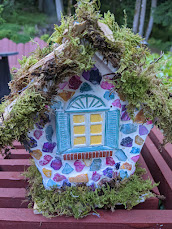 With so much going on in the neighborhood Captain Ella K has also just moved in.She will be residing in The House with 3 Roofs. The House with 3 Roofs will be used as the Fairy Training Headquarters! It is a very busy place, so please try to talk softly as the fairies have a lot to learn and need to concentrate!

Fairy Carol is not thrilled to have been re assigned to the woods as she was very happy at her Lake Sam Duty Station! You won't believe what she did when she first arrived! On her first night in the forest she stayed up all night punching holes in the outer walls of her two story home. Then she added some blue glass to get more light inside! The roof of her home was made of pennies but she has covered most of those with moss as she really didn't want to stand out. Now her home is a bit harder to spot as it blends in with the woods! Carol is usually up early and you can sometimes see her out near a creek taking in the sights and sounds of the forest and doing some plein air painting.

Cheers,
Cindy Lou
Friend of the Fairies