With  just a few days left in 2011, I have  been working on  trying a few new things.
Check out my new one of a  kind  stainless  steel and  glass  wine stoppers.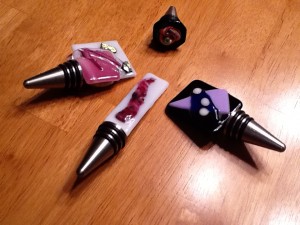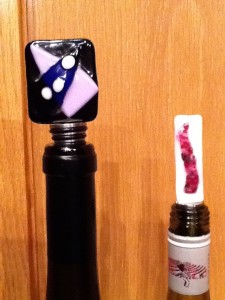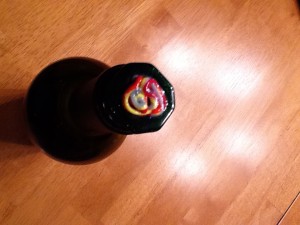 These were all made from scraps that  my fellow artist friend Teresa Harpster provided. I am  making magnets out of the rest of the scraps of glass.