Special thanks to the folks at Issaquah City Hall for helping us celebrate our offspring Birthday!
Happy Birthday Griffin!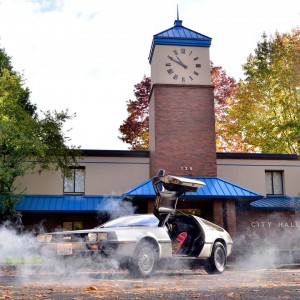 "Take calculated risks. That is quite different from being rash."
– George S. Patton
About George S. Patton
George S. Patton, the American Army general who fought in both World Wars, received numerous awards during his 46 years of service, including the Purple Heart and the French Legion of Honor. He was born in 1885 in California and was descended from a long line of soldiers. He was an early advocate of armored warfare and led the U.S. Tank Corps in World War I. The 1970 movie Patton cemented his reputation as "Old Blood and Guts." He died in 1945 of injuries sustained in a car accident.