My husband likes to workout at home so we recently purchased an elliptical for the living room. I have used the Elliptical at home a few times but it is just not the same as being at the gym.I prefer working out at the gym because I like to watch the other gyms members. Watching others work out and working out with friends is something that helps to inspire and motivate me.
Group Run 16 x 20 Acrylic $87 includes tax and shipping in the US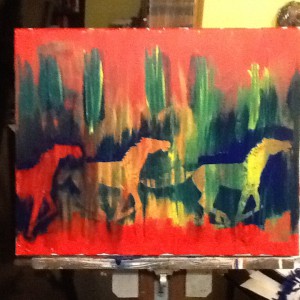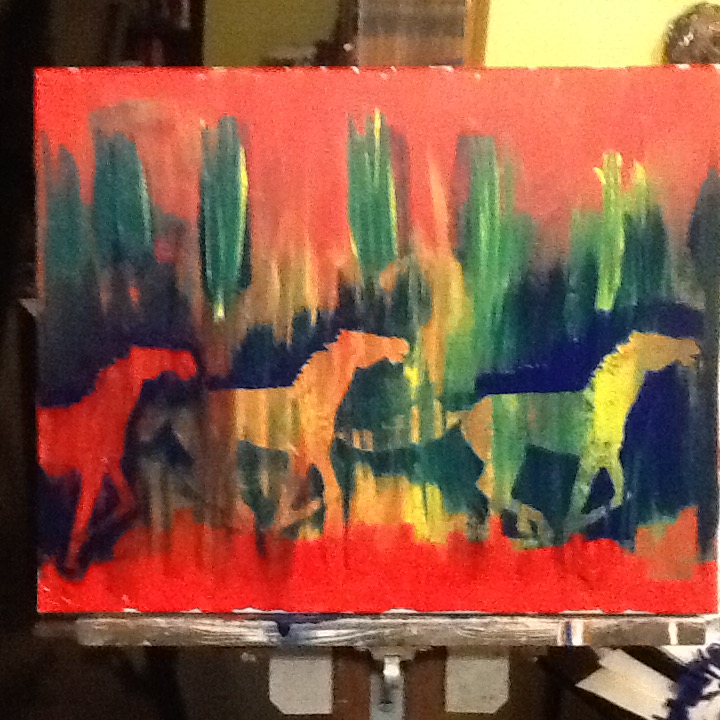 Todays Quote
"Inspiration follows aspiration."
– Rabindranath Tagore
About Rabindranath Tagore
Indian poet and philosopher Rabindranath Tagore, a contemporary of Mahatma Gandhi, was the first Asian to garner a Nobel Prize, which he won in 1913 for literature. He was born in India on May 7, 1861, the youngest of 13 children. He wrote poetry, stories, travelogues, dramas, essays, and songs. In the West, he was seen as a mystical figure and his fame faded with time, but his legacy lives on in India, where his work has become part of the fabric of the culture. He died on August 7, 1941.